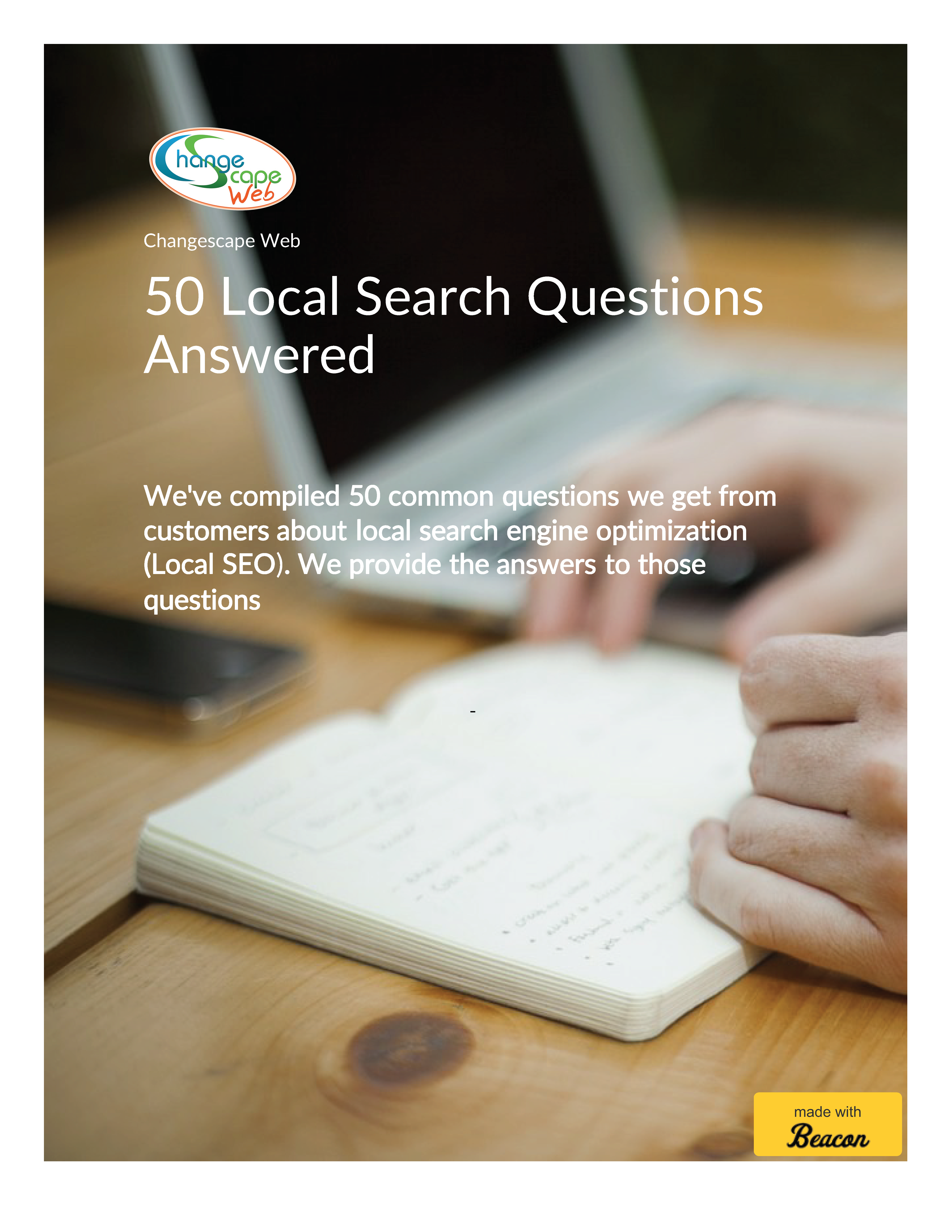 The quest for local SEO can sometimes seem elusive. With Google and other search engines constantly changing their algorithms for page ranking, it's not easy to, quite literally, stay on top of things. A successful local SEO encompasses a number of factors, including:
Inbound Marketing Strategy
Effective Keywords and Keyword Phrases
On-page SEO
Social Media Strategy
Interesting and Useful Content
Presence on Google My Business 
Customer Reviews and a Review Process
Link Building and Citations
A Mobile-Friendly Website
Blogging
This ebook answers 50 questions about local SEO. Fill out the form below to get your copy!
Local SEO has become extremely important - being found on Google Maps, as well as the increasing importance of being found through searches on mobile devices, is no longer a nice to have but a necessity.