Changescape Web was founded in 2005 by Ken Tucker. We focus on integrated small business marketing solutions in the St. Louis and St. Charles metro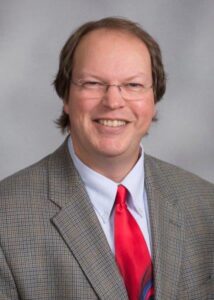 area. This includes Marketing Strategy, Marketing System development and training, and Managed Marketing Services.
Changescape Web Core Values
1) Helping our clients become wildly successful.
Our top priority is helping our clients grow their business. We do this by taking a comprehensive, holistic approach, utilizing the Inbound Marketing Methodology. As a leading Hubspot partner in the midwest, we view the Web as a fundamental business tool that is integral to a company's success.
2) Building strong, lasting relationships with our clients.
We strive to become long-term partners with our clients. We take the time to truly understand all facets of their business, and then armed with this knowledge, develop a strategy based on the Four Pillars–Content Marketing, Search Engine Marketing, Social Media Marketing, and Online Public Relations– to create an effective web presence.
3) Ongoing commitment to both professional and personal growth and development.
The world of online marketing is constantly changing–new technologies, new guidelines, and new strategies. We work hard to keep up on all of the latest industry news and trends, so that we can provide expert, impactful solutions for our clients.
We also believe in indulging our personal interests. Continuing to learn about a wide variety of subjects helps us be more well-rounded, engaged, and creative–qualities that carry over into our work.
4) Supporting our communities and causes that we care about, both locally and globally.
We believe very strongly in community service and supporting organizations whose missions align with our values. Some of the organizations that Changescape supports are Room to Read and the Climate Reality Project.
5) Having fun!
It's become something of a cliche to say that people should love what they do, but at Changescape, we really do! Every day presents new challenges and opportunities to meet them. It's a lot of fun (and very rewarding) to discuss a problem one of our clients is facing, and then developing and implementing a campaign to solve it. Our passion for our work motivates us every day.