Professional Speakers on Marketing Systems, SEO, Social Media, Digital Marketing and Online Reputation Management
Changescape Web provides professional speakers at many events across the St. Louis and St. Charles metro areas, as well as at national events. We focus on Search Engine Optimization, Marketing Strategy, Social Media Marketing, Inbound Marketing and Online Marketing topics such as:
7 Steps to Marketing Success
Marketing Strategy
Marketing Systems
Customer Value Journey
Duct Tape Marketing
Social Media 101
Social Media Strategy
Facebook for Business
Facebook Ads
Twitter
Blogging
LinkedIn
YouTube
Instagram
Search Engine Optimization (SEO)
Google My Business
Local Search Engine Optimization
Inbound Marketing
Online Marketing
Email Marketing
Marketing Automation
Reputation Management
Social Media Bootcamp (Facebook, LinkedIn, Twitter, YouTube and Google+)
Facebook Marketing Bootcamp
Online Marketing Map Workshop
Social Customer Relationship Management (sCRM) and Social Business
Social Media Advertising (Facebook, Twitter, and LinkedIn)
Google AdWords
Offer Focused Sales Funnels
Collaboration Tools
Sales Funnels: Does Your Business Need Them?
"Ken Tucker's presentation on Facebook was right on the mark. Chamber members walked away with specific tips on how to market and grow their business by using Facebook." Carolyn Marty, president, Greater North County Chamber of Commerce
"Ken Tucker of Colorado Springs SEO for Growth spoke at our networking group for self-employed individuals. He presents in a very down-to-earth, understandable way, and everyone loved it. He will listen to your issues and give you the best of his knowledge to help. Ken is extremely easy to work with, and he sincerely cares about helping his clients' companies grow. Gateway Organizers refers Ken's company often, and we will continue to do so. We highly recommend Colorado Springs SEO for Growth." Jennifer Stewart, Self-Employed St Louis Speaker Chair
"Ken appeared on my podcast where he shared amazing insights into the wonderful world of web development, sales funnels and SEO. As a fellow web developer, it was refreshing listening to Ken describe tips and strategies for others to do in such a way that was so easy to understand. If you are looking for a way to up your game in the sales funnels and SEO arena, I can't recommend talking with Ken enough." Jaime Jay, host of Stop Riding the Pine podcast
Ken has appeared on several podcasts as a guest speaking on topics such as local SEO, social media marketing, clarifying your message, digital marketing, and online reputation management.
Ken Tucker, Founder of Changescape Web, is a best selling author of the book Content Marketing for Local Search: Create Content that Google Loves & Prospects Devour, available on Amazon.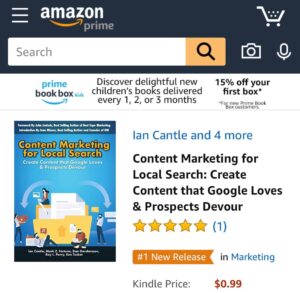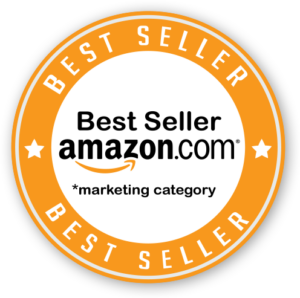 Examples of our recent presentations at the Monthly Marketing Meetups from 2019
Here's a recent presentation on Collaboration Tools by Ken Tucker of Changescape Web
We have presented at many chamber of commerce events and business organizations / associations. Here is a partial list of the organizations and events that we've presented at:
St. Charles County Chambers of Commerce Technology Committee
Mortgage Bankers Association of St. Louis
St. Charles Chamber of Commerce
St. Peters Chamber of Commerce
Greater St. Charles County Chamber of Commerce
O'Fallon Chamber of Commerce and Industries
Cottleville-Weldon Spring Chamber of Commerce
Warrenton Chamber of Commerce
Foristell Chamber of Commerce
Warrenton Rotary Club
Go Small Biz St. Louis
Business Network International (BNI) Chapters
St. Charles Community College Tweet-up 2011
Fifth Third Bank seminar on Social Media
Keller Williams Realty West (St. Charles)
Greater North County Chamber of Commerce
Vision St. Charles County Leadership
National Association of Professional Organizers – St. Louis Chapter
Working Women's Survival Show (2012)
West County Chamber of Commerce (St. Louis County)
City of St. Charles – The Wedding Network
St. Louis Videographers Association
St Charles Association of Realtors
St. Louis Small Business Expo (2016)
Duct Tape Marketing Annual Summit (2016, 2017, 2018)
Self-Employed St Louis
Painting Contractors Association (Brain Meld leader on Online Marketing, PCA Expo 2019)
UMB Bank Lunch and Learn series
Painting Contractors Association (Main Stage Speaker and Workshop on Online Marketing, PCA Expo 2020)
Painting Contractors Association (Brain Meld leader on Online Marketing and Social Media, PCA Expo 2020)
Monthly Marketing Meetup Series with the OPO Startups and the Greater St Charles County Chamber of Commerce
About Our Speakers
Ken Tucker is the Founder of Changescape Web, specializing in website design, search engine optimization, social media, marketing strategy, lead generation and marketing automation. Ken is a Duct Tape Marketing Certified Master Professional, an SEO for Growth certified consultant, a Customer Value Optimization certified, and an Inbound Marketing Certified Professional.
Ken taught Social Media Marketing for 6 years at the St. Charles Community College (Adjunct Professor), and is the author of Social Media Marketing for Restaurants and the co-author of Reputation Management (Marketing Guides for Small Businesses).
Ken has received certification from the Social Media Examiner's Social Media Success Summit 2011, 2012 and 2013, 2015, and 2016, Facebook Success Summit 2011 and 2012, and Content Marketing Summit 2013. He served as Co-Chair of the St. Charles County Chambers of Commerce Technology Committee and has served on the Greater St. Charles County Chamber Board of Directors and the Cottleville-Weldon Spring Chamber Board of Directors. Mr. Tucker currently leads a Monthly Marketing Meetup, co-sponsored by the Greater St. Charles County Chamber of Commerce and the OPO Startups.