These marketing solutions are designed specifically for restaurants and retailers to quickly get your business more leads and more customers. It focuses on a set of tactics to drive business fast.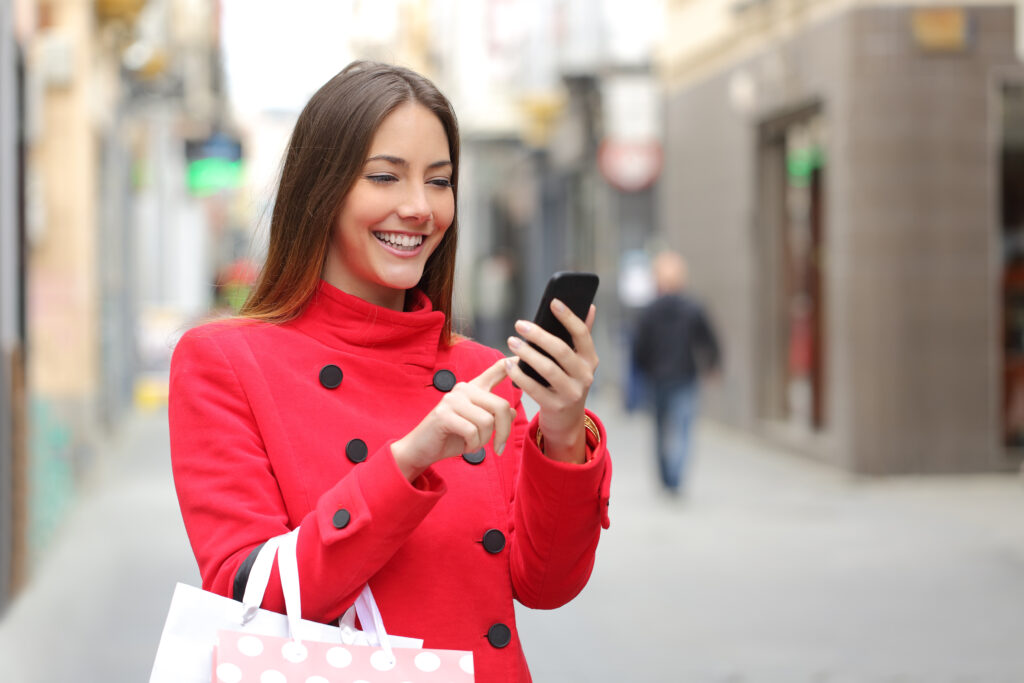 The following is a list of marketing solutions for Restaurants and Retailers from Changescape Web.
Online Menu with Optional Online Ordering (Restaurants) – Having an online menu is essential now for restaurants – one that works great on a mobile device. We'll create an Online Menu that we can add to your Facebook Page too.  Add Online Ordering with payments too. Our menus allow your customers to create their order and save it in the cart so they can show their server, or place the order online.  Check out an example of one of our Online Menus
Stop paying third party solutions big percentages of the order just so you can get your menu online!
Local Leads IQ – We've created a lead generation system that automatically handles key marketing activities for you. This core system is a marketing workhorse to drive results fast!
Every time your business is contacted, Local Leads IQ automatically collects valuable information, including emails and phone numbers. Local Leads IQ's marketing engine then engages all of your contacts with the right message at the right time, driving measurable outcomes like:
new customers

five-star reviews

referrals

and loyalty
The best part is that you can relax and focus on your business while Local Leads IQ automatically drives and tracks every outcome.
Text Message (SMS) Marketing – We'll manage your text message marketing program so that you can send offers, event updates, and business updates to your customer list. Get new customers, get current customers to come back more often, and get customers to spend more when they come back! Learn more about our Text Message Marketing Solution.
Social Post IQ – Daily updates posted to Facebook (and optionally Twitter). With Social Post IQ you get:
Professional, handcrafted posts
Posts 1-2 times per day
Facebook Page Cover updated monthly
Add Motivational posts for an additional $50/mo
Add National Day posts for an additional $50/mo
Option to share posts to Twitter, with Instagram coming soon
Instagram Marketing – Handcrafted posts are taken from your content, list of industry influencers, and proven engagement tactics to stimulate Ingragram growth, activity and engagement. We'll start with a photoshoot to capture
Facebook and Instagram Ads – Create and manage a Social Media ad strategy to create and execute social media ad campaigns. These ads are designed to drive leads to your business.
Email Marketing – We'll manage your email marketing program so that you can send offers, event updates, and business updates to your customer list. We'll also pull from store events and promotions and from social media posts for the month.
Interactive 360 Virtual Tour – are really helpful if customers come to your place of business, such as:
Spas and Gyms

Restaurants and Bars

Retail Shops
With COVID-19 concerns, having a 360 virtual tour can help alleviate concerns that potential customers who are not willing or comfortable visiting any business space in person. They can use your 360 virtual tour to check out how your business space is set up.
Online Review System – Implement a system to aggressively stimulate Google reviews and other review sites. We'll also create a review only web page so that reviews can be shared on the web page and through Social Media.
Create key metrics dashboard – Creation of a client dashboard to monitor growth and improvement in key indicators such as website traffic, social metrics, and reviews.
Monthly performance reviews – We'll record monthly performance a video to explain results and adjustments that we'll make to improve the program.
Marketing Bundles – We'll create a marketing bundle to maximize your marketing investment.

Our Marketing Solutions for Restaurants and Retailers are monthly investments.  Contact us to learn more about our marketing solutions for Restaurants and Retailers.
By the way, we wrote a book on Social Media Marketing for Restaurants available on Amazon