Improve Your Online Marketing with a Total Online Presence Audit
Wondering why your prospects don't find you on Google? Why your website doesn't generate traffic and leads like you thought it would? Why your competitors seem to show up for coveted keywords?
With our audit and the subsequent plan of action we build for you, you'll have a complete picture of your current online presence and a roadmap to help you do the things you need to do to dominate your market.
Online marketing isn't that complex, but it isn't simple either.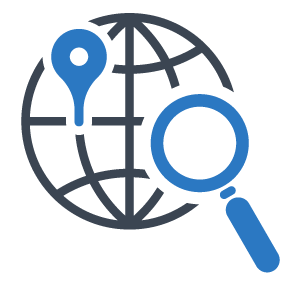 What We Audit:
Once you request the audit, we'll need some details on your online presence so we can begin the following for the audit:
Complete review of your website
Analysis of your current SEO
Current keyword ranking data
Analysis of your content effectiveness
Social media presence
Online reputation review
Competitive landscape
Findings and Recommendations:
After our research and analysis, we'll summarize our findings that we will review with you in person or by video meeting to include:
Critical website elements to fix
On-page and off page SEO recommendations
Overview of what is working
Prioritized action steps
The plan and reports we provide are yours to keep and share with your team so that you can address any of the findings we provide.
The one-time fee for this comprehensive audit and action plan is $1000.
Buy Online Presence Audit Now for $1000
The estimated time to deliver your audit and action plan is 2 weeks after completing our simple intake form.
Once we've completed our investigation, we'll schedule a time to present all our findings and share our best recommendations on how you can amplify your online marketing efforts.
Additionally, we can offer a "done for you" option for any recommendations you would like help implementing.
100% Money Back Guarantee
We are confident in our abilities to help you take your business to the next level that we back our Total Online Presence Audit with a NO RISK MONEY BACK GUARANTEE.
If after we deliver your audit and plan you don't think you can use this information to dramatically improve your online marketing results, simply ask for a full refund. We simply ask that you tell us how we could improve our services to better suit your needs and/or meet your expectations.