Changescape Web Contact Info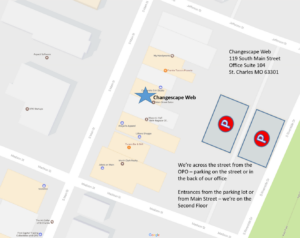 Want to get in touch with us?  Here's how:
Office Address
Changescape Web
119 South Main Street
Office Suite 104
St. Charles,
MO
63301
(636) 947-6200 (866) 999-0671  
Mailing Address
Changescape Web 2025 Zumbehl Road, Suite 66 St. Charles, MO 63303  
Click here to make a payment
Directions:
  From I-70 or East MO 94: Exit right onto North Fifth Street or on east bound First Capitol Drive (MO 94).  Turn on First Capitol Drive (if you are on North Fifth Street) and turn left on to South Main Street.   Parking is on available on the street or behind our building. We're located next to the Main Street Salon – look for the OPO Startups door. The door is locked, so please call us so we can let you in. You can also park in the back on the surface lot off of S Riverside Dr. There is an entrance to our office from that parking lot at the top of the stairs – we're on the second floor.
  Our address is the same as the main OPO Startups Building, but we are in an Office Suites across the street — please refer to the map above for our office location.  If you enter from Main Street, look for the OPO Startups Suites sign on the door and above the door it has the street number of 120.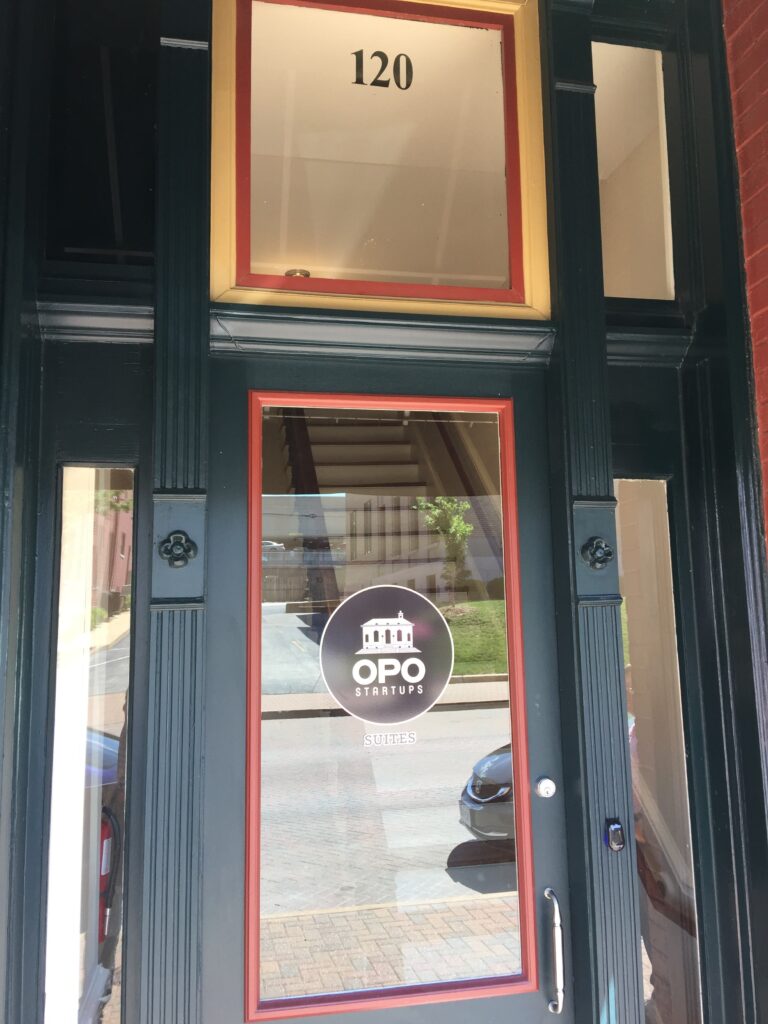 Questions? Feedback?
Contact us with your comments, questions, feedback or requests!