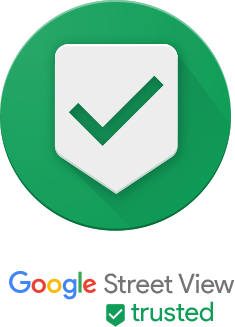 Google 360 videos (also known as Google Street View videos) are a great way to make your business stand out. If you've ever used Google Maps street view, then you've seen how these work. But did you know you can also do these Google 360 videos inside your business?
Why Google Street View?
Optimizing your Google My Business page is critical for businesses today for local search.
When searching for businesses, consumers use mapping products 44% of the time.
On average, 41% of these place searches result in an on-site visit.
Listings with photos and a virtual tour are twice as likely to generate interest. Source: The power of media-rich map listings
Adding a Google 360 video of the inside of your business to you Google My Business page helps your business show up in Google search results and on Google maps. These videos are called Google Street View because of the app that is used to create them. Plus it gives people an opportunity to experience your business with a virtual tour. And it builds trust in your business!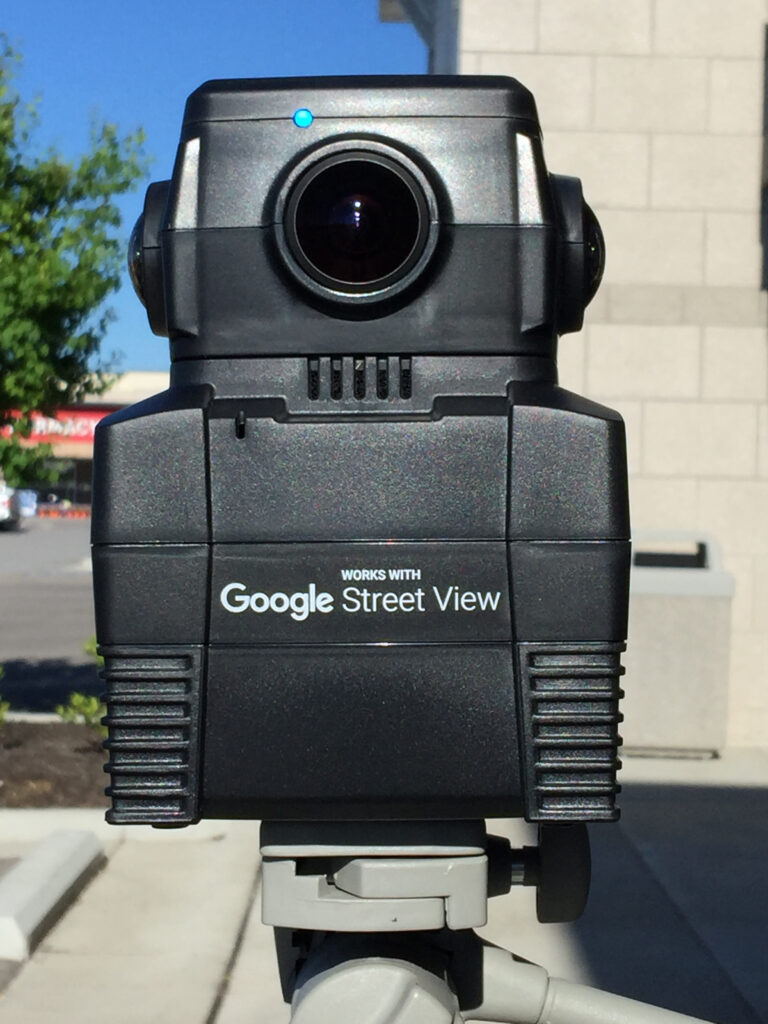 Being found online is very competitive. Since Google 360 videos help with search engine optimization, it gives your business an opportunity to stand out and improve your search rank. On your map listing, you'll see a "See inside" displayed (see an example below).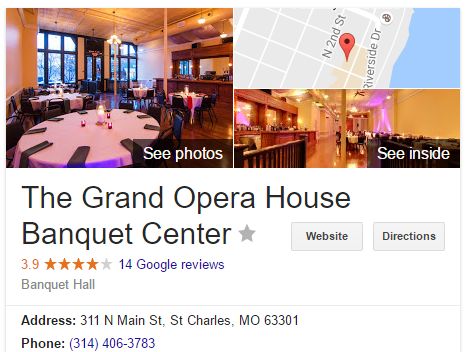 How does a Google Street View video improve SEO?
There are several ways that Google Street View videos help with SEO. First, they improve click through rates to your website. Second, adding videos and photos of your business, done correctly, gives you more content to optimize for your Google My Business page. And last but not least, businesses with inside Google Street View videos (sometimes called Google Virtual Tours) influence ranking. If your business has one and your competitors don't this definitely helps.
These videos go by several names, such as: Google Business View, Google Street View, Google 360 Videos, Google Virtual Tour.
With Google 360 Business Views you get:
A Google Business panoramic photo editing. We'll add this to your Google My Business page.
We'll include an outside Google Street View
5-10 still photos for use on you Google My Business page (we'll add can add these for you). These can also be added to your website and social media accounts.
The video(s) and photos are yours.
We'll create a QR Code to link to you Google 360 video
Google 360 videos start at $400 for a small uncomplicated layout.
Determine if your business is eligible for an inside Google Street View video.
Does your business fit the following criteria?
Do clients/customers come to your physical location?
Do you have a Google My Business page? (If not, we can set one up for you!)
Are you proud of your place of business?
Does your business location have unique or interesting features?
If you answered yes to most if not all of the questions above, then your business is a good fit for an inside Google Street View (formerly Business View) video.
Changescape Web provides Google Street View services in St. Charles, St. Louis, and surrounding areas in eastern Missouri and southern Illinois.
We have an introductory offer of $350 for a small uncomplicated layout.
Want to claim this special introductory offer? Complete the form below