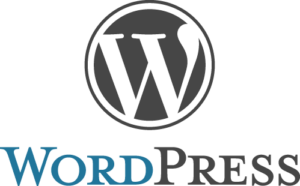 WordPress websites are one of the most cost effective ways to create a website.  WordPress websites are great because they can be built quickly, and they are easy for non-programmers to add or change content.  And it's easy to integrate WordPress websites with social media.
St Louis WordPress Website Experts
Changescape works with businesses across St. Louis and St. Charles, as well as the midwest, to create websites and blogs using WordPress to create powerful online marketing machines.  Work with our St. Charles WordPress experts to create findable websites that generates leads for your business.
The single most important thing to improve search results is to create more pages on your website.  Each webpage creates an opportunity to be found be search. Each page also provides an opportunity for another website to link to the your website.
Creating engaging content is one of the most important things that any business can do for search engine optimization (SEO).  Businesses that blog have 55% more traffic to their websites than businesses that don't blog.  WordPress is blogging software that builds websites.
Integrating a blog effectively into your website is critical for SEO. Websites developed with WordPress take care of this.
Why use WordPress Websites?
The benefits of using WordPress for websites include:
* Rapid site development – most WordPress websites can be live with three to six weeks
Great for Search Engine Optimization
Build a marketing hub to caputre and nurture leads
Easy integration with Social Media Sites
Lower cost to maintain the website and make changes or add content (even if you outsource this)
Integration of your blog with your website is automatic
Our Approach to WordPress Websites
Our WordPress Website Design experts focus on the important things to build powerful website that load fast. We include plugins for SEO, Social Media, Google tools, contact forms, lead magnets, landing pages, and more.
We have packages that range from building a starter website (great for a new business that is focused on growth) to packages that include the addition of key marketing features, content planning and creation services, and search engine optimization.
We Start With Strategy
Whether your business is looking to create a powerful marketing website, an ecommerce website, or a membership based website, we'll build the website that aligns with your business goals and objectives.
When it comes to WordPress website design, we start any website project with strategy.  This includes understanding who your target customers are, what makes your business different, who your competitors are, what your priorities are for the website, what content is needed, what keywords are important, what calls to action you want, as well as the typical design and layout considerations.
Don't Forget About Security and Maintenance
WordPress websites are great, and nearly a quarter of all websites are built with WordPress because of it's ease of use and powerful features. But given it's popularity, WordPress has become a target for hackers.  Our security and maintenance programs help keep your website secure, backed up, and up to date. Out of date software is one of the biggest concerns regarding WordPress security, and our experts make sure that the updates don't break things, and if they do we'll fix the issues. You can also incorporate ongoing content and marketing services into a monthly maintenance program to keep your website fresh and to generate and nurture leads.
Get Started
Ready to get started?  WordPress Websites start at $2500, and integrating a WordPress blog effectively into your website start at $750. We also have starter website packages available.