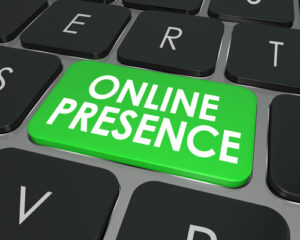 If you're the owner of a business with a website, trying to understand SEO in St Charles, you should find this article helpful. I spend a lot of time helping businesses just like yours to improve search engine rankings and get found by more folks searching online.
When you're first starting out with a business website, SEO can seem like something of a dark art. However it's really not that complicated, although some investment of time and effort is needed to rank organically on search engines such as Google, Yahoo and Bing. If you follow the guidelines in this article though, you should soon start to see your website move up the search engine rankings.
First: Know Where Your Website SEO Stands Now
If you haven't already done so, the first thing on your SEO "to do" list, should be to get some insight on your current search ranking. Without that as a starting point, you'll really have no idea if your rankings are improving over time or not. You can either get a St Charles SEO company to help you with that or, as online marketing guru Neil Patel says in one of his blog posts (The Step-by-Step Guide on Improving Your Google Rankings Without Getting Penalized), you can assess the situation yourself using a tool such as serps.com.
Don't be Content with Average Content
A question often asked by new business-website owners starting out with SEO in St Charles is "what exactly constitutes good-quality website content?"
I'd say that first and foremost, your content should be as relevant as possible to the search terms you expect people to use when they look for the product or service you are marketing. In terms of priority, as Jim Lodico, a writer for Social Media Examiner explains, content relevance is closely followed by inherent value.
In other words, consumers of your content should be able to make practical use of the information you publish. As Jim rightly mentions in his SME article (7 New Ways to Improve Your Google Rankings), pages or blog posts containing a low degree of usable information may even negatively affect your search rankings.
In short then, it would be in your business' best interests to remove any content you currently have on your website that you think is questionable in terms of usefulness, and then replace it with something more meaningful. Moving forward, you should focus on creating plenty of new and engaging content that your site visitors will want to stick around and consume.
Again, if you don't have time to put in the necessary work, a St Louis or St Charles SEO or content marketing company will be able to help you publish quality content on your web pages and/or your blog.
Win-Win Your Way to Inbound Links
While it's questionable whether inbound links today yield as much SEO juice as they used to, your search rankings will still benefit from high-quality links coming to your web pages from other sites. A great way to attract links is by providing testimonials for other businesses that you have worked with and would happily recommend to your peers.
In fact, this method of link-building was recommended by co-founder of Moz, Rand Fishkin, back in 2009, in his Moz Blog post titled Headsmacking Tip #14: Offer Testimonials, Get Links. It's pretty much an evergreen tactic though and as well as getting you links from the sites that you provide testimonials for, it helps you strengthen relationships with suppliers and other businesses that you partner with. As an added bonus, it's a natural way to request a link from another site, with a high likelihood of acceptance given its win-win nature.
Be Tenacious and Persevere
Building links from reputable websites and publishing great quality content are two important strategies to improve your website search rankings. However, these, like other strategies and tactics St Charles SEO professionals might advise, will not catapult your website to the front page of Google overnight, except perhaps for a few less-than-competitive keywords.
Whatever methods you employ, the journey to the top of the search listings is more likely to be a marathon than a sprint, and can take several months. If you get disillusioned and stop refreshing your content and building quality links, everything you did up to that point will be for naught. Just keep in mind that tenacity and perseverance will get you there in the end.
Changescape Web is a St Charles SEO, web design, and online marketing provider that can help you in your drive for improved search ranking. In fact, we can even help you take the first step for free with a competitive search rank report. Just provide a few details using the form on our website and we'll show you how your site currently ranks against those of your competitors.