Having a marketing system is extremely important for driving effective marketing results, and making marketing easier and more accountable.  The Duct Tape Marketing System is an proven marketing system that will let you take more control of your business to grow customers and increase profits.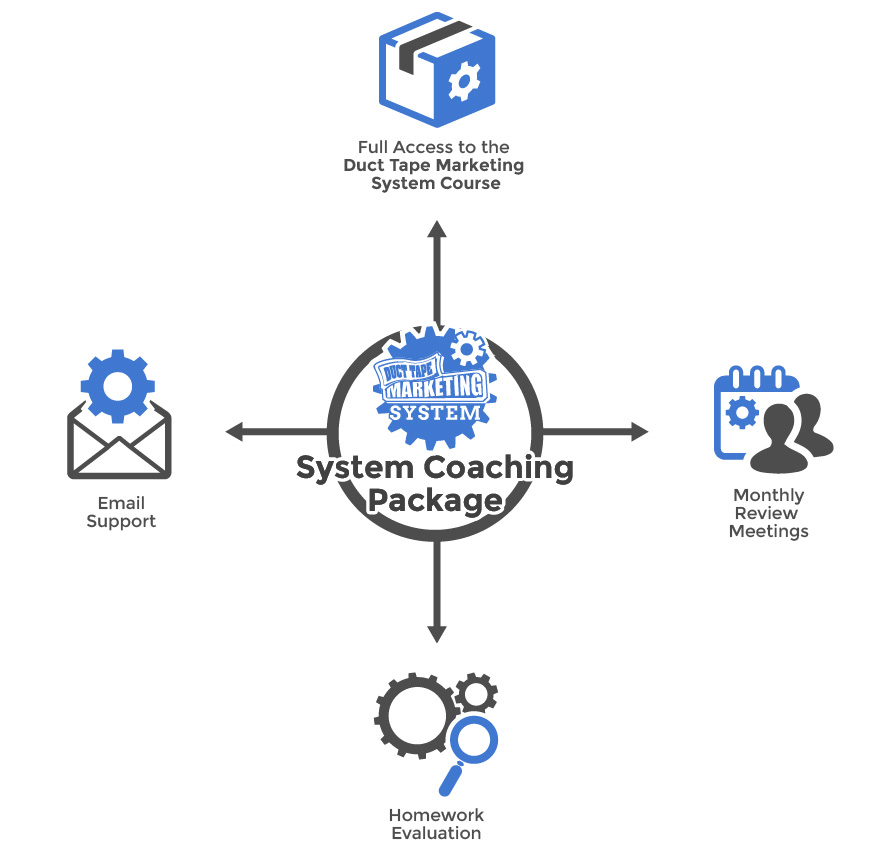 Changescape Web is a Certified Duct Tape Marketing Consultant that can guide you through the Duct Tape Marketing System so that you get the most out of your efforts.  We set you up with online access to the Duct Tape Marketing System Course, and then provide support as you create a complete do-it-yourself marketing plan.
This package is a great way to get more strategic direction and accountability.  It is designed to add focus to a marketing person or team.
What's included:
Enrollment in marketing training program – Access to complete marketing training system including video lessons, worksheets, tools and examples for every aspect of marketing
Access to monthly webinar series – Exclusive invitation to online sessions covering essential and ever changing elements of marketing
Access to monthly Q and A session – Get your toughest questions answered each month in a live, group Q and A session.
Access to small business forum – Join hundreds of like-minded business owners participating in various Duct Tape Marketing programs. Network and propose your questions in real-time.
One on one coaching call –  Monthly meeting with your Changescape Web coach for direct feedback on your homework, answers to your questions, and opportunity to be held accountable for getting the work done.
Homework review – Submit your homework to your Changescape Web coach as you go through the system to receive guidance on your progress.
Email Summit – Unlimited email support from your Changescape Web coach on anything marketing related.
Want to go through the marketing system training, but need help developing a marketing plan? Learn more about our Marketing Plan Consulting package.