Ken Tucker is the founder and chief marketing strategist of Changescape Web (founded in 2005), a Small Business Marketing and Website Design Agency specializing in developing comprehensive integrated marketing strategies and campaigns for small and mid-sized businesses across the US.
Specialties include search engine optimization, website design, reputation management, social media marketing, and lead generation, and marketing automation.
Changescape Web is a Google Partner and a WP Engine Agency Partner and has developed Marketing solutions for Painter Digital Marketing, and Roofer Digital Marketing, and Restaurant Marketing. Changescape Web has been selected as a Top Website Agency and a Top SEO Agency by UpCity for the last several years, and is one of the top 10 largest website design firms in St. Louis.
Ken is a StoryBrand Certified Guide, Business Made Simple Certified Coach,  Master Duct Tape Marketing Certified Consultant, Duct Tape Marketing Professional Services Marketing Expert Certified Consultant, an Inbound Marketing Certified Professional (since 2010), an SEO for Growth Consultant (stlouis.seoforgrowth.com), a Direct-Response Copywriting Specialist, and a Customer Value Optimization Specialist Certified Consultant.
He provides coaching, strategy, and training in the Business Made Simple system and in the Duct Tape Marketing System and Social Media as well as offering a complete range of marketing, advertising, and consulting services.
He also serves as a fractional CMO (Chief Marketing Officer) for small businesses.
Ken is the author of 3 books: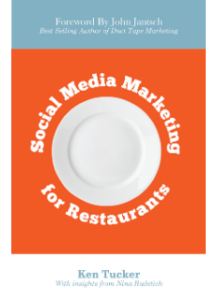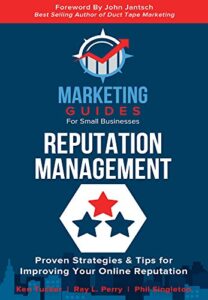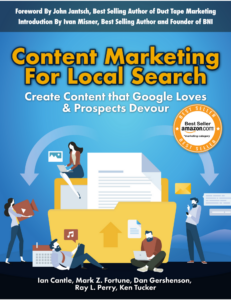 Learn About Ken Tucker's Books
https://www.amazon.com/Ken-Tucker/e/B06XT3FDG5/
Ken has presented at many chambers of commerce events, business organizations, and trade shows. He is committed to helping entrepreneurs and business owners. Ken is a professional speaker on a wide variety of marketing and technology topics such as marketing strategy, online marketing, customer value journey, reputation management, social media marketing, and local search engine optimization, email marketing, lead generation, and marketing automation.
Ken created and taught one of the first college credit level Social Media Marketing classes in the US at the St. Charles Community College. He also taught a course on Content Management Systems (from 2011 – 2016).
Ken currently served as Co-Chair of the St. Charles County Chambers of Commerce Technology Committee from 2009 to 2018, presenting on marketing and technical-related subjects. He also served on the Board of Directors for the Greater St. Charles County Chamber and the Cottleville-Weldon Spring Chamber. He ran the monthly marketing meetup, co-sponsored by the Greater St Charles County Chamber and the OPO Startups from 2019-2020.
Ken is host of 2 podcasts: The Marketing Guides for Small Businesses Podcast, and Local St Charles. Both are available on your favorite podcast platform.
Ken received his B.A. in Philosophy and his Master of Public Administration degrees from Missouri State University. He went on to become Vice Present of Solutions for Rose International focusing on technology and marketing solutions. In 2005, he founded Changescape Web to help businesses leverage technology for marketing purposes.