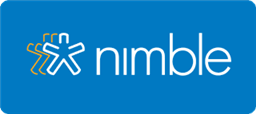 Designed for small and medium-sized businesses, Nimble Social CRM is the next evolution in CRM – a social relationship manager that unifies all of your contacts, emails, calendar activities and the most popular social channels (Facebook, Twitter and LinkedIn) in one easy-to-use, Web-based solution.
Changescape Web is a Nimble Social CRM partner based in St. Louis.
Unify Your Contacts, Calendars, Communications and Collaboration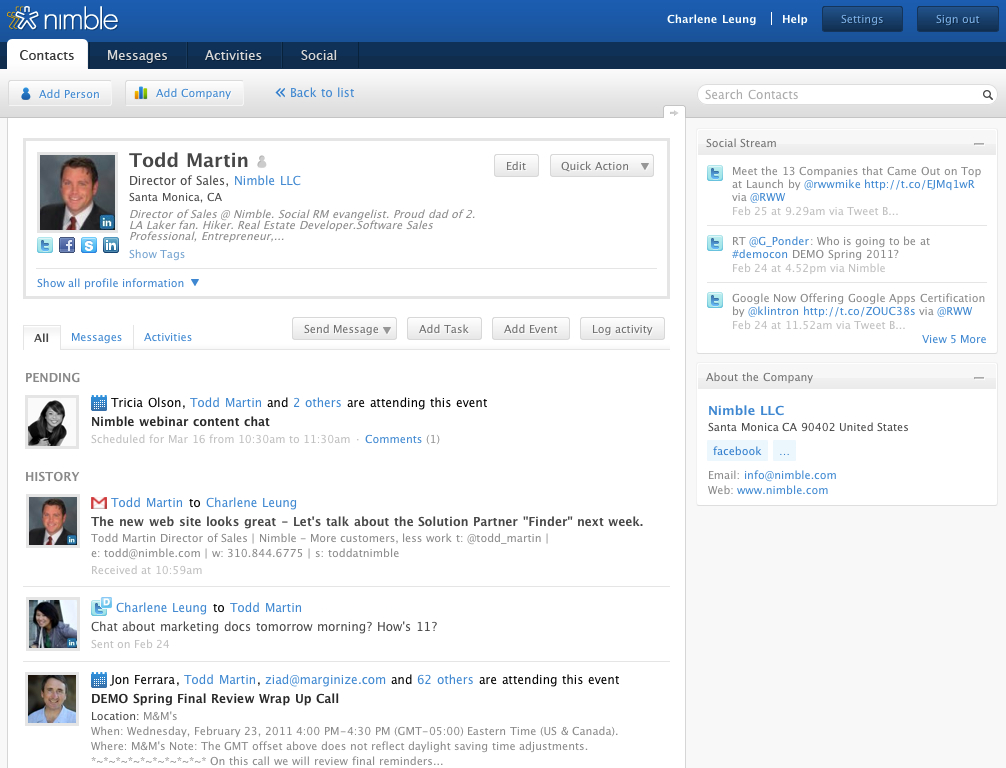 Nimble puts all of your contacts, tasks, events, emails and the most popular social streams (LinkedIn, Facebook and Twitter) in one single place.
Manage all of your business contacts in an easy-to-navigate screen
Receive all emails, tweets and status updates in one inbox
Connect your contacts to new events and tasks with a single click
Social Listening Made Easy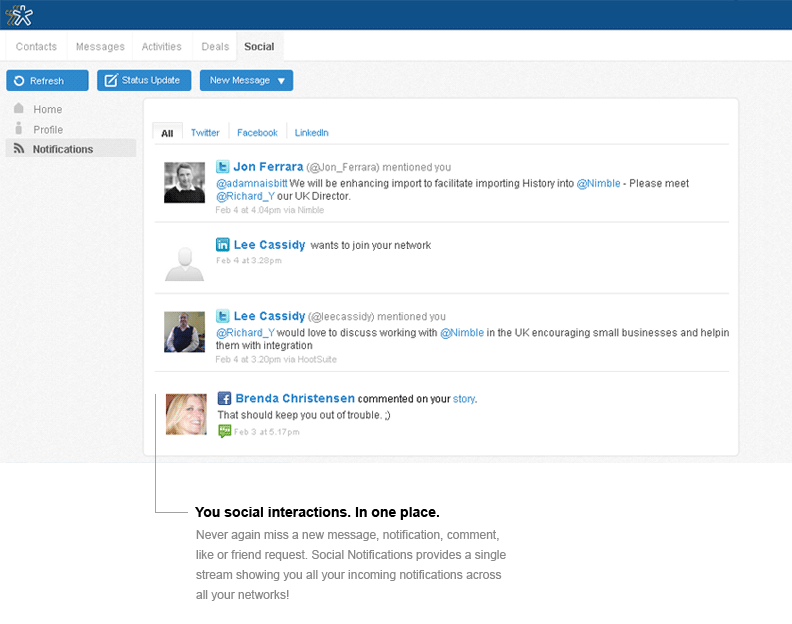 Nimble helps your business find and listen to social conversations, and identify relevant business contacts.
Follow tweets and status updates from Twitter, Facebook and LinkedIn in one screen
Automatically see public profiles to quickly identify key prospects
Engage the Right Prospects Quickly
Once you find relevant prospects, Nimble helps you engage them in meaningful conversations, and transform them into long-term customers.
Instantly respond to business-relevant conversations or set tasks to follow up later
Add relevant prospects to Nimble with one click or share them with your team
Trusted, safe and secure
All information stored in Nimble is protected with the encryption enjoyed by banks, and secured from downtime and data loss with multiple redundant servers.
Get Started for Free
Nimble Contact is for single users and free-of-charge. Nimble Team is for groups and is available for a small monthly fee. Start enjoying the simple power of Nimble today!