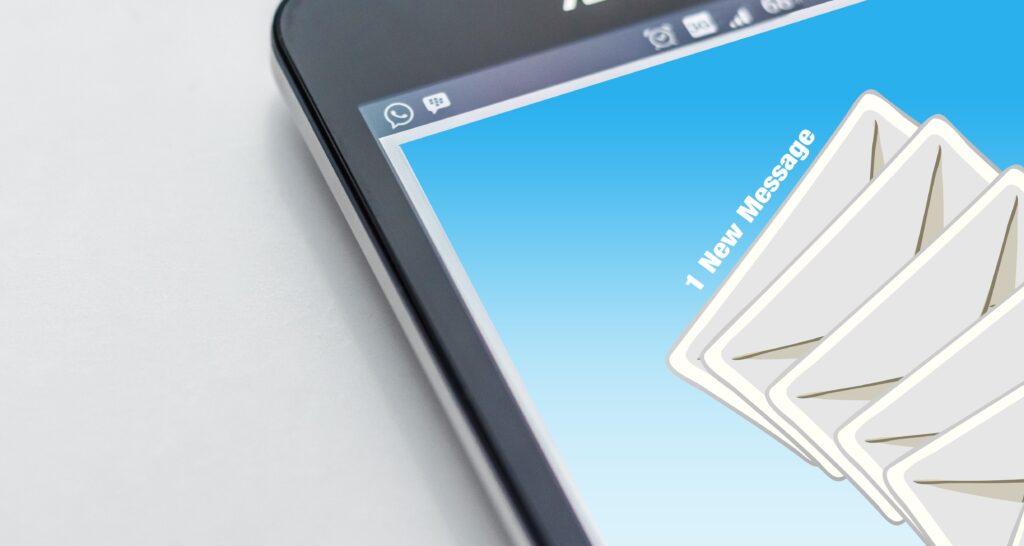 Compiled here are the email marketing tips that made it into the hall of fame. These are the GOAT email marketing tips for 2019. Of course, these are the greatest of all time, but you already know that. On to the tips:
Steer clear of renting or purchasing lists to pad your email marketing database. Not only do you not know if the emails you have purchased are truly your target market, but the lists can actually hurt your deliverability rates and ultimately your reputation.


Be persistent in your attempts to reach customers. You don't have to send emails daily, but keep in mind that you may not capture a customer's attention, or business until he or she has been exposed to your brand or products several times.

Be mindful of the location of your customers. The timezone they live in may vary especially if you have customers all over the world. You can vastly increase your open rate by sending your email to customers at a time tailored to the timezone in which they live. For example, if you want all your customers to get your email at 8:00 am every Tuesday, you would have the email sent from you at different times dictated by the recipient's time zone. That way everyone would receive the email at the time of your choosing, in this case, 8;00 am every Tuesday.

Provide exclusive content within your marketing emails. By supplying those on the email list with information unavailable on your site, your clients are more likely to read each message and start eagerly waiting for the next one. Your clients will feel special and appreciated whenever they receive exclusive information within your emails.

Test variations of your subject line via A/B testing.

Do not use dollar signs in either the subject or in the body of your emails, unless you are using only one alone to denote a price. Multiple dollar signs can trigger spam filters to delete your emails to many recipients. These filters automatically trash emails that come with character strings like "$$$."

One marketing email per week should be sufficient to maintain communication with your customers. Chances are, your customers receive a ton of email every day, just like you.

In relation to mailing out effective marketing emails, you need to be your biggest critic. You need to read every single email that you just add to the rotation. When you fight to finish an email, then just how do you expect potential clients being inspired by it? Also, keep longtime readers engaged by having and updating your emails often.

Go for professional over fancy with your emails. Don't send emails that look like flashy web pages.

Make it easy for customers to unsubscribe to your email. Include a link to unsubscribe in all of the emails you send to customers. Allow them to have the option to opt out of some of your emails or to all of them.

Find out who your competitors are and sign up to their emails. You will be able to see what content, they are sending to their subscribers and figure out what aspects to use and which to avoid.

Ensure the unsubscribe link clearly visible with your email. This best practice makes it less likely unlikely for your email address to get reported for sending spam.

If somebody unsubscribes, don't make the mistake of continuing to send them an email again. They are likely to complain and it is bad for your reputation.

To make your emails look as professional as possible, invest a little thought in their design. Use a consistent layout, color scheme, and logo consistent with your branding.

To ensure that your email marketing is really helping rather than hindering your small business, seriously consider how spammy it feels.  See what kind of language you yourself respond most negatively and what sort of topics get you to prone to open a marketing email.

Use colors and fonts are easy on the eyes. Even if the content is interesting, difficult to read fonts and harsh colors can cause some customers to reject the email, and possibly future ones as well.

It is best to make sure that every e-mail address you have is correct. Sending to incorrect addresses is a complete waste of your own efforts and resources, and may cost customers!

Focus on a single message per email you send out. Don't try to cram a whole bunch of topics into a single email.

Give you a bonus, like a coupon, promo code, or another freebie, in return for registering for your email list. People like receiving free things.  People will gladly trade their information to acquire a 10% discount off their next purchase.

When developing an email marketing campaign make it look professional. If it does not look professional, customers will pass over it without paying any attention at all.

Encourage your recipients to forward your emails to friends that might be interested. A recommendation from the friend is extremely effective mainly because friends trust their friends. This is certainly a great way to introduce your company to potential prospects that are very likely to have an interest in your services or products.

Diamonds may be forever, but permission is not. Even after you have subscriber permission, renew it again after about nine months, since that is the typical expiration date of permissions given.

Use plain text. Plain text emails are going to be accepted more readily and HTML can be harder for some people to understand. Some email readers can even avoid the delivery of HTML, depending on user settings. Plain, simple text will definitely be easily readable and also well received.

Graphics can be used in email marketing, but only sparingly. A lot of email clients will block images right away.

Browse stock catalogs online for creative elements to your messages. You can get low to no cost images as well as videos. These are all web ready and insert into your email marketing campaign with ease.

You might need to try following up with your customers with an alert on a price increase. The email could include a link that says to act now in order to avoid this increase.

Professional-looking email design starts with the color scheme. Choose a color scheme that is appealing without getting overwhelming or hard to read. People are more unlikely to trust you when you do not appear to take your business seriously.

Make your emails concise. No one wants to read through a number of paragraphs when a single one would suffice.

Avoid over-using exclamation points in your email marketing copy. An exclamation point does not turn a poor sales message into a good one. Good marketing copy is punchy and catchy by itself, without the help of added punctuation. Focus on writing quality copy.

Send a nice note on your subscribers' birthdays. Allow your subscribers to list their birthday on their sign-up forms if they wish so that you can set your email program to automatically wish them a happy birthday. For this, you only need the month and day of their birthdate. Do not ask for the birth year to avoid turning off customers who are age-sensitive.

Ensure your messages originate from a business standpoint. Readers are anticipating messages from a company to fulfill that expectation of trust.

Successful email marketing campaign lists are built organically. Forgo renting or buying pre-made lists, and instead start one from scratch.

Form a relationship with your email marketing company. Speak to them on the phone, and meet them one on one when possible. Email is their business, plus they know what works and is not going to work. Allow them to become familiar with you and your goals so they can assist you personally.

Make certain that the 'from' field of your emails displays your name or your business in a manner that is easily recognizable. Many people determine whether they are going to read an e-mail based on the 'from' field.

Create an unsubscribe link that works instantly. When a customer unsubscribes from your list, that needs to be the last mailing they receive from you.




Implement a double opt-in. Sometimes clicking a little box to signify that you want to receive emails slips by a person.

Take care of font styles. You want to ensure your message is professional and readable, so rather than choosing a font style that may be obscure or overly-fancy, decide on a more prevalent type that every device displays accurately.

Try to avoid using multiple fonts, as it can certainly appear too cluttered, and steer clear of Comic Sans, as it is widely viewed as unprofessional.

You can use email marketing to simply gain some extra recognition for your home business or for an all-out marketing campaign intended to reach millions.

When emailing your customers, an excellent suggestion is to follow up with lower prices. For example, you could link a phrase that says, "Grab it," onto the email.

Don't contact people via email without permission. Most people are inclined to ignore or delete messages from unknown senders and your efforts will be wasted. If you send out mass emails to customers who have not chosen to receive them, you may also be in violation of your ISP's policies.