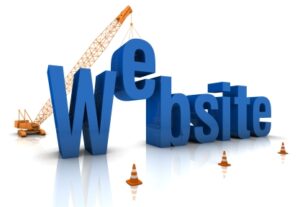 Designing a website can be a tricky thing.  Redesigning a website can be even more challenging.  It's important to know what adds value to your website design or a website redesign for your business.  Below are 10 key features to have for your business website.
Content is more important than graphic design.  People and search engines find websites because of content not based on how cool, unique, or beautiful a website is.  Most businesses spend too much on graphic design and not enough on content.  Make sure your website is a Content Management System (CMS) – this allows you to make changes to the website without knowing how to program.  If you have someone else make changes for you, it increases their productivity.
Make sure you make it easy for someone to contact you.  It's a good idea to have your contact information at either the top of the bottom of the page. At a minimum, make sure you have a contact page and only ask for the information you need to get back in touch with the person that completes the contact form.
More pages are better.  The more pages you create, the more opportunity you give search engines to find your website.  As an example, many small businesses create a single services page with bullet points on what services they provide.  I recommend creating a page for each service to improve findability as well as to more effectively engage your potential customer.  A CMS make this easier and cheaper.
Geography is important.  Small businesses have a great opportunity to complete and be found on the web.  One key thing is to make sure you use your geographic location to your advantage on your website.  Local Search Engine Optimization is critical.
Build a list.  Chances are you have idea of what you would like your website visitors to do when they visit your website.  Consider adding calls to action and context related forms on specific web pages to increase conversion.  Give them a reason to provide you with their contact information by giving them something of value.  This allows you to effective build a quality email list of people who really want to receive information from you.
Add a blog.  Blogging is perhaps the single most important thing a business can do for their website.  Search engines love blogs.  People love blogs.  Many people use the web to find information that helps them understand or solve problems that they are dealing with.  Blogs are a great way to help your business build brand awareness, stay top of mind, and be included in consideration as people make decisions on products or services.
Integrate social media. Make sure it is easy for people to follow your business on social media and share interesting content they find on your website.  Social Media should supplement, not replace your website.  When you have your website and your social media working together, it is a real force multiplier.
Keep it simple.  When people visit a website for a business they are usually looking for information.  Keep things simple with a clean easy to read and easy to navigate website.  Most people scan websites to find information, and if they have to work too hard, then they usually have plenty of other websites to visit.
Measure and analyze.  Know what happens on your website, what is working, and what needs to be improved.  Websites can be very accountable, and you can learn a lot by analyzing and tracking results, such as how did people find your site, what search phrase did they use, and what pages are getting the most traffic.
Promote your website.  Just because you build a website, it doesn't mean people will come to it.  The web is very large and a competitive place.  You need to be prepared to continually invest in promoting your website by creating content that is interesting, findable, and shareable.  This includes online and offline strategies and tactics to continually drive traffic to your website.  It won't just happen because you build it, so budget for this.
By implementing these features in your website, you will see more effective results.  Before you start, make sure you have a plan and determine what your business goals are, who your target audience is, and how a website design or redesign can help you achieve your business goals.
This article was published in "Our Town – The Community News Business News Magazine", Sept/Oct 2011, pp. 12-13.