I had a client recently ask me what Google AdWords is and why use it instead of just the website.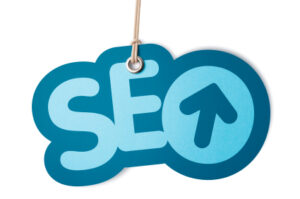 Google AdWords are ads that you run to show up for Google searches based on keyword phrases and based on geography, time of day, etc.  You only pay when people click your ads.
There are 2 ways to help your business be found online (Search Engine Optimization (SEO)):
Organic – your website, the content you create, and other websites linking to your website.  The more pages (or blog posts) the better. Each page give you a unique opportunity to be found by a search phrase.  So as you create content, think about how that might match something that someone might search for. Think of a roadmap, with the metropolitan area being the number of web pages and the roads being links from other websites.  So a small town with 2 highways (a state highway and a county road) going in and out of town, also is not going to have a big physical presence either.  Now think of the STL metro area, big in geography with a lot of major roads and highways going in and out of the area.  An interstate is a major highway, so it represents an important influential website (New York Times, Christian Post).  It is a more important link than the county road into town.  So the number of pages and the number and QUALITY of the links is extremely important for organic SEO.  It's fairly complex stuff and a lot of work – it does not magically happen.
Paid Search – this is where you pay for your ad to be found on Google (using Google AdWords).  You use this approach when you are not showing up on the first page of search results for searches you want to be found for.  You bid to have your ad displayed, so you can spend more than your competitors to have your ad displayed above theirs.  Think of this approach as building an expressway to your website at the precise time of that search.  That expressway is only there as long as you pay for it.
A key thing to keep in mind is that the organic SEO efforts add value in findability of your website as long as those pages are on your site.  So it's a great long term strategy and can be substantially cheaper over time. Paid ads only help you be found for the time you run the ad, so they do not help your website be more findable over time.
Using Google AdWords is great when there is a strong trigger or event that creates a compelling reason for someone to act.  It can also be effective for branding and awareness. So a good example is the launch of a new book, or if there is a book or movie that has recently been released that might trigger interest in your book.  It's a great way to experiment, test messaging, and find google keyword concepts for your organic SEO efforts.
Getting Found on Google – I think both are important to consider and can be used simultaneously.  Google AdWords is simple to set up, but it is important to manage the performance because you can spend money of things that are not valuable to you. You are advertising for a reason, to get people to do something.  Organic SEO efforts are enduring, and add value in the short and long term.