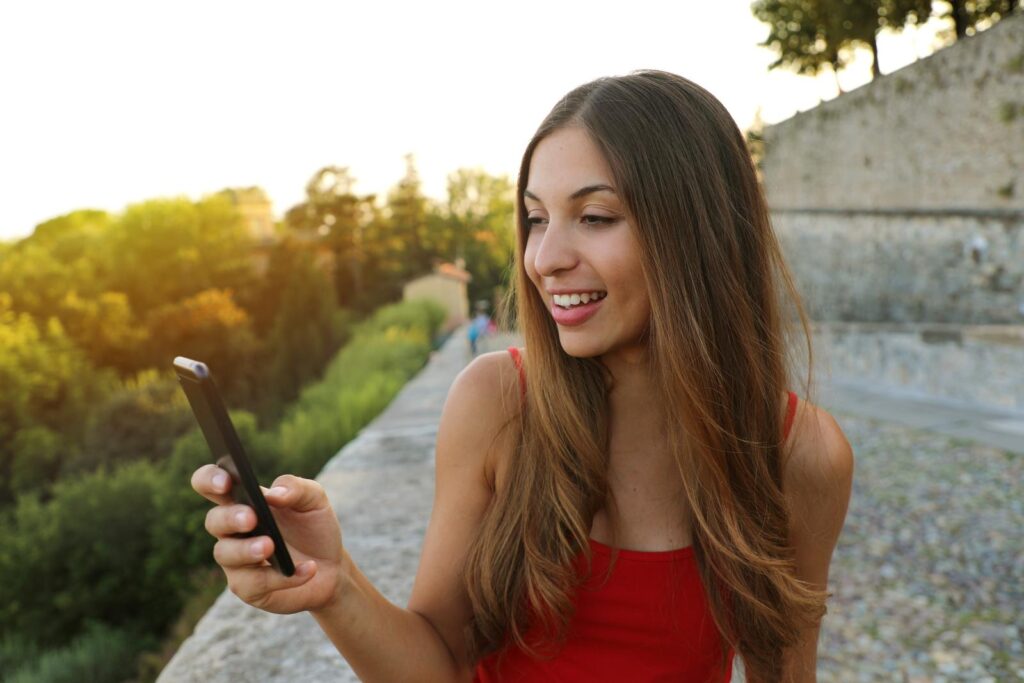 Customers of every generation now carry smartphones and are very comfortable accessing the internet from their mobile devices. And most of them are sending and receiving text messages daily as a preferred communication method.
Multiple studies have shown that smartphone users are more engaged with text messages than other mobile marketing channels such as email or social media. It makes sense when it is so easy to program a phone to sound an alert or push a notification whenever a new text message arrives. And, because text messages are usually the start or continuation of a conversation, most of them are read within a few minutes of delivery.
Businesses have been using text messaging for years to easily communicate with and market to customers and clients with amazing results. With two-way texting and click-to-call or chat-to-text options available to seamlessly connect you with clients, now is the right time for your business to explore new text-call-chat technology options for your services.
Business Texting Uses Cases for Insurance 
Traditional forms of communication aren't as effective as they used to be, and smart business owners use text messaging to connect with customers on a rarely ignored platform – OUR PHONES. Customers love the additional contact options, and you'll love how responsive your customers are at every stage when you use their preferred method of communication.
Even if your company provides an app that customers can download to their phones, consumers still want the conversational style of two-way texting. Most prefer to use the texting native texting app on their device for short, direct messages such as reminders, policy questions, billing notifications, claims tracking, and appointment setting.
Better Customer Support
Your customers have questions, and they shouldn't have to stop their lives and wait on hold or schedule a phone call to get an answer. With two-way text messaging and click-to-call options, your people can provide customer support and respond to inquiries faster with direct and immediate communication on the one device everyone keeps within reach. Quickly and securely collect documents and photos or send quotes, insurance cards, and more to your customers to increase customer satisfaction and retention.
AGENT: Can you send more photos of your broken windshield?
CHRIS: That hail last night caused a roof leak. What is the deductible on my home insurance?
Smoother Acquisition and Faster Claims
When customers can text your business number, your business processes can move faster. Review documents, collect images for claims, set and send reminders for appointments, and automate notifications for payment and policy deadlines by phone, even if your business uses landlines for customer calls.  
AGENT: Hi! Quick reminder that your new policy is in your email inbox. If you could sign & send back we'll be all set.
AGENT: Happy Birthday Jessica!
JESSICA: Thx… does my car insurance go down now that I'm 30?
Convert Leads and Nurture Relationships
Give prospects and leads the option to connect with your agents the way they are most comfortable – whether that is by phone or text – and you will increase your conversion rate on website visitors and referrals. Texting also makes it easy to check in with existing customers on birthdays, holidays, or when it's time to renew a policy to nurture the customer relationships in your books.
Start Texting Customers Today
Your customers and website visitors can choose to connect via text message or an instant callback using our multi-channel communication widget. The online chat features let you capture and convert leads by allowing them to enter their mobile number and question and move them to a text conversation. And the callback option lets website users enter their phone number to connect with your agents on the phone within 14 seconds during the hours you set.
We can help you engage and service customers with two-way text messaging and instant callback software that streamlines processes, improves customer service and increases sales.
Contact Us to Get Started Today!