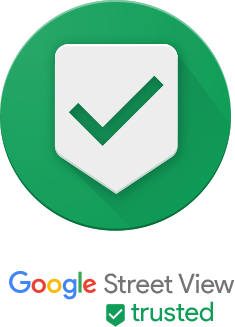 Paul Barthel, a consultant with Changescape Web of St. Charles, MO, recently completed all requirements necessary to receive the Google Trusted Photographer status. This distinction allows Paul and Changescape Web to market themselves as a trusted photographer/agency on Google Street View and post the following trusted badge icon on their websites and marketing materials, as long as Paul maintains his trusted status.
Google 360 videos (also known as Google Street View videos) are a great way to make your business stand out. If you've ever used Google Maps street view, then you've seen how these work. But did you know you can also do these Google 360 videos inside your business?
Competing with many other businesses like yours in Google searches can be daunting. Did you know that listings with photos and a virtual tour are twice as likely to generate interest? You can build more trust with a high-quality virtual tour that lets people experience your location before they actually arrive. These immersive, virtual experiences inspire greater confidence among prospective guests and patrons. A Google Trusted Photographer can help you more easily create and publish your virtual tour.
Google Street View Improves SEO
Google Street View videos help with SEO the following ways:
By improving the click through rates to your website
Videos and photos of your business (if done correctly) gives you more content to optimize for your Google My Business page
Businesses with inside Google Street View videos (sometimes called Google Virtual Tours) influence ranking. If your business has one and your competitors don't this definitely helps move you up in the listings.
What It Takes to Get Google Street View Trusted Photographer
The process of getting the certification badge requires publishing fifty 360 photos that meet the following criteria:
IMAGE QUALITY

14 mp or larger (5,300 x 2,650 px)
2:1 image aspect ratio
No gaps in image around horizon
No significant stitching errors
Adequate detail in light/dark areas
Sharpness: no motion blur, in focus
No distracting effects or filters
CONNECTIVITY

All connected 360 photos must maintain a clear line-of-sight
Try shooting at 1 meter spacing indoors and every 3m outdoors
To increase the chances that we can later connect to your content, extend your collection to a street
APPROPRIATENESS

Consent to show people and place
Geographically accurate placement
No computer generated spaces
No attribution beyond nadir area
No hateful or illegal content
Once enrolled, you must abide by our Sales & Branding Guidelines
As a Google Street View Trusted Photographer, Paul and Changescape Web will appear on Google's list of trusted professionals, where business owners can find certified people to get their video and photograph requirements done.
With the Google Trusted Street View certification, Changescape Web can provide clients with Google 360 Business Views, which include:
A Google Business panoramic photo editing, added to the company's Google My Business page.
An outside Google Street View
5-10 still photos for use on the company's Google My Business page. These can also be added to the website and social media accounts
The video(s) and photos are the property of the business
A QR Code linked to the Google 360 video
About Changescape Web
Changescape Web was founded in 2005 by Ken Tucker. They focus on integrated small business marketing solutions in the St. Louis and St. Charles metro area, which includes Marketing Strategy, Marketing System development and training, and Managed Marketing Services. Their top priority is helping clients grow their business through a comprehensive, holistic approach, utilizing the Inbound Marketing Methodology.