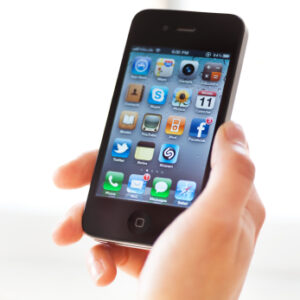 You've got a website that looks good, tells your company's story and appeals to potential customers.  But are they are seeing what you think they're seeing?  What will they notice if they browse your website on a mobile device?  Your website may be hard to read or it may even look terrible if it's not optimized for their mobile experience.  On the other hand, a mobile optimized website can put critical information in front of your customers and remove sales barriers.
Mobile Optimized Websites
Mobile optimized websites are explicitly designed to be viewed on portable devices with small displays.  They can also take advantage of contact management and mapping software that may also reside on your customers' mobile devices.  Your properly set up website can even allow your customers to navigate right to your business location using the GPS features on their phone.  Here are some other good reasons why you should consider upgrading to a mobile-friendly website:
Professionalism
A mobile-ready website says to the world that you are a professional and pay attention to details.  To potential clients with mobile devices, your website says to them that their technology choices are valued, and they will be valued as a customer.  If your competition is not paying attention to this aspect of the market, a mobile site gives you a competitive advantage.  If your competition already has a mobile enabled site you should upgrade your own site to stay competitive.
It's convenient for potential clients, customers and vendors
Many professionals lug around personal computers, but laptops are a hassle to carry, unpack and boot up.  Many busy people would rather just pull a smart phone out of their pocket to get some quick information or place an order.  The easier you make it for your clients, customers and vendors to browse your website, the more likely it is that they will do business with you.
People that get things done use mobile devices.
Identifying mobile device users can be used as part of your customer pre-qualification process.  They are technologically savvy and are likely to be leaders or be able to influence leaders in purchase decisions. Their embrace of new technology can be an indicator that they will survive in business to become your long term customers.
It's Easy
Developing a mobile friendly website is not complicated.  Any competent web developer should be able to get your mobile site up and running to show the world your new, upgraded and more professional image.