Businesses are always looking for better ways to drive sales. Many businesses have rushed to embrace the power of Social Media as a way to market the business.  Email marketing is often overshadowed as a key marketing strategy by the allure of social media marketing.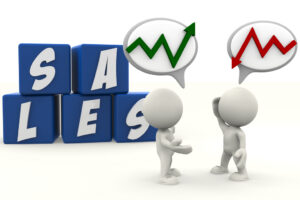 In a recent CNN article citing a new report from Custora found that "over the past four years, online retailers have quadrupled the rate of customers acquired through e-mail to nearly 7 percent".  Facebook and Twitter hardly registered as a way to make a sale.
Organic Search remains the best way to get customers, followed by pay-per-click ads.
I'm not surprised to see to results from the article.  I think it's important to recognize the role that Social and Email play in the buying cycle.
Social Media's Role in the Buying Cycle
Social Media Marketing is a great way to:
expand reach and awareness
building email lists
building trust
lead nurturing
building brand advocates
Email Marketing's Role in the Buying Cycle
Email marketing has several strengths too.  These include:
building trust
lead nurturing
driving calls to action
Is Social Media Still Important?
Since Social Media plays a big role in relationships and engagement, my gut tells me that it can help drive action toward the sale even if it is not the mechanism that people use. Social Media can be very effective in lead generation, and increasing email subscribers (and text message subscribers).
For those who still use email, I think they like the fact that something is sitting there in their inbox, and they don't have to find it in a social stream.  They've also given permission to receive emails from the business, so that implies a deeper relationship between the potential customer and the business.
But the impact of Social might help with the open and click rates of Email due to the like and trust factor that Social Media helps to build.
Takeaways
Social Media can be a great way to generate leads.  It can also provide a good lead nurturing strategy.
Email Marketing is better suited as a lead nurturing strategy.  It plays an ever increasing role in the last third of the buying cycle when people want to engage.
Though Email Marketing is better at driving sales, Email and Social Media can both play a role in lead nurturing to help deliver sales.  It's important to know who your target customers are and how they want to receive information.
A multi-touch strategy of Social Media and Email working hand in hand can be pretty powerful in driving sales.
What are your experiences?  Have Email Marketing or Social Media Marketing help your business drive sales?
Get started using Email Marketing and Social Media Marketing to drive more leads and sales for your business.
Thanks to Mike Wilkerson of 2GuysTalking.Com for sending me the article and triggering this post.