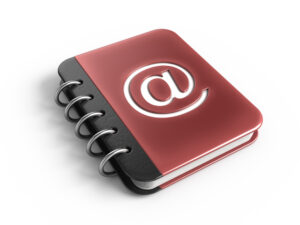 If you've been following our series of blog posts over the last month, you've likely learned about the importance of SEO. There are many working components of search engine optimization, from targeting local keywords to establishing yourself as an authority in your niche. Another important component for SEO is directory listings, and this post will explain why they should be incorporated into your SEO campaign.
But first, review the basics of directory listings. What are they, and which directory listings are important?
Local SEO: What Are Directory Listings?
Directory listings are essentially niche or general directories. They serve as an online phonebook with extensive information including NAP data (name, address, phone number) along with a website address and sometimes a map listing. Some directory listing websites allow you to post photos of your business, hours of operation, and other important data.
There are also different types of directory listings in terms of how long your listing remains active. Some directory listings allow your business to be permanently listed as long as the directory listing remains active. Other listings only allow you to keep your business on their service for 1 year. There will also be directory listings that will charge a fee, and others are free to use.
There are hundreds of directory listings floating around on the Internet, if not thousands. While you don't have to be listed on every directory listing on the planet, signing up for a bulk of them will certainly help your efforts.
What Are the Best Directory Listings for Local SEO?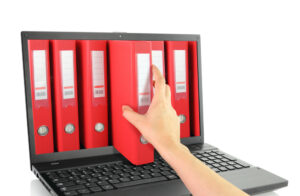 When you're looking to get your feet wet with directory listings, there are a few that you'll want to get yourself listed on no matter what. The best directory listings for your small business include:
Google My Business
Yelp
Yahoo!
Bing
Facebook
Angie's List
The Better Business Bureau
Angie's List
Merchant Circle
CitySearch
These 10 directory listings are some of the best, but they really only scratch the surface in terms of where you need to list your business online. HubSpot generated a full list of 50 online business directories to list your business.
Why Directory Listings Matter as a Part of Your Local SEO Strategy
Each of these directories have a slightly different theme and set up, but they will all help you achieve higher search engine rankings, build trust with customers, and serve as a host for online reviews.
However, it's important to understand that not all directory listings are created equal. The truth is that not every listing is ideal for your business, and there are several factors to take into consideration before submitting your information, including:
Quality of Directory
It isn't always easy to spot a quality directory listing vs. directories that can cause more harm than good. One characteristic that you'll want to consider is if the directory listing is monitored by a human, or if it's open to all who submit. The downside of open directory listing is that there is essentially no monitoring of submitted content. This means that your information can be mixed in with a lot of spam listings, which can reflect poorly on your backlink.
Generally, you'll want to stay away from:
Directories That Contain Keyword Anchor Text
This is a quality of bad directory listings. The reason why these listings are bad is because some keyword anchor text can be viewed as spam by the search engines. If you submit your business listing and your anchor text is "Italian restaurant," consider removing your listing. It's best if the anchor text is simply the name of your business, such as "Concetta's Italian Restaurant."
Directories That Contain the Text 'Add Your Link' or 'Suggest a Site'
Once again, this bad quality is due to spam. This is another sign that the directory accepts virtually all submissions, which could possibly drive down the domain authority of the directory.
Low Domain Authority
It can be difficult to know the domain authority (otherwise known as DA) of a directory website without the proper tools. Domain authority is a number (1-100) that determines the credibility of a specific website. Directories that have a higher DA are more credible, and they also will help give your business website local SEO juice.
To determine the DA score of a directory website, you can use Small SEO Tool's domain authority checker. Try to stick to directory listings that have a DA score of 50 or higher.
Make Sure Your Website Is Up-to-Date Before Submitting to Directories
Once you determine the directory listings where you want to list your business, you'll want to do a quick once-over on your website. Hopefully the directory listings that you have selected have human editors—and those editors will check over your website to ensure that it is high-quality and doesn't appear to be spam.
You don't have to give your website an overhaul. Just make sure that your contact information is accurate and your website looks relatively updated.
Local SEO: Understanding Backlinks and Directories in 2016
As you're strategizing your local SEO campaign, you'll want to be sure that you're including directory listings in the mix. They have numerous local SEO advantages that can help give your company's presence a boost in the search engines. However, directory listings don't necessarily hold the power that they did several years ago.
While directory listings can help you build backlinks, these links aren't quite as value as in years past. This is because business owners were violating Google Webmaster Guidelines by using directories for the primary purpose of link building. However, as long as the directories that you submit to are high domain authority and well respected by the search engines, you can still generate backlinks from your efforts.
How to Properly Submit Your Business Listings
Business owners typically think that there isn't much of a process involved with directory listings. While it's certainly a simple process, you'll want to pay attention to two primary factors: consistency and accuracy.
Inconsistent and inaccurate directory listings can throw a wrench into your local SEO campaign. This is because the data causes confusion not only with your customers, but with the search engines as well. A simple typo in your phone number or business address can spell trouble when it comes to customers contacting your business, and the search engines may downgrade your position in the SERPs (search engine ranking page).
Before you start your directory listing campaign, you'll want to be sure that you pick one way to list your business and stick to it. For example, you'll need to decide if you are going to abbreviate your street name (123 Maple Dr.) or spell it out (123 Maple Drive). This might not seem like a big deal, but Google recognizes the spelling differentiations as two separate citations. Your business needs to be listed under one variation as often as possible to ensure consistency.
The bottom line is that you must remain consistent and accurate with your NAP information across all mediums. This is best practice for enhancing your exposure online and getting the most out of SEO benefits.
Other Reasons Why Directory Listings Matter

It's no secret that directory listings can enhance your local SEO, even if the impact is not as influential as once before. However, there are reasons why you need to think beyond SEO when you're using business directories. They have numerous other benefits that can help build your business and grow your reputation online.
Directory Listings might rank higher than any page on your website
For some small businesses that don't have a lot of content on their website, and haven't invested in an SEO strategy, being listed on the right set of directories might help your business show up on page 1 even if your website doesn't rank. But your listing on sites like Google My Business and Yelp, as well as industry specific sites, just might show up on the first page.
Directory Listings is an Inexpensive Form of Advertising
Marketing your business is essential to its success, and you certainly don't want to cut corners when it comes to getting extra exposure. Luckily, directory listings are an affordable (and sometimes free) method of getting your business name in front of customers.
The good news is that Changescape Web can help you leverage a large amount of directory listings at once by using special software. This software helps you manage all of your business directory listings simultaneously at one low cost.
Directory Listings Help Build Your Brand's Image

Another major benefit of local business listings is the ability to build up your company name. The market is flooded with small businesses in nearly every industry, and it can be very tough to cut through the noise.
You can use directory listings to make your business look as attractive as possible to potential customers. If your listing gives the option for customers to leave positive reviews, it will help build your brand even further. Keep in mind that 88% of customers trust online reviews as much as personal referrals.
Directory Listings Enhance the Exposure of Your Business
As a small business owner, it's important to get your name in front of as many customers as possible. According to Adweek, 81% of customers conduct research online before buying from a company. Directory listings give potential customers the ability to research your brand, from finding your contact information to reading reviews.
Properly Managing Your Directory Listings and Online Reviews

Just like your social media accounts and company website, you don't want to let your directory listings become stagnant. Take advantage of directory listings that allow you to publish photos and update them monthly if possible. The more content that you can add to those listings, the better presence you can begin to build online.
You'll also want to pay close attention to any reviews that may be left on your directory listings. Listings such as Yelp and Angie's List allow customers to leave reviews about your company, and they won't always be in your favor.
Reputation management is vitally important to your brand's image, and it's something that you don't want to take lightly. Take the time to respond to each comment, whether it's positive or negative. Also be sure to remain professional and polite as possible, as customers will be judging on how you deal with critical feedback.
Why Should You Use Directory Listings for Local SEO?
Incorporating local directory listings into your SEO campaign can help with local SEO as well as your company's online reputation.
Grow Your Business With Changescape Web, Your Local Directory Listing Expert

Now that you know the ins and outs of directory listings, it's time to get started on boosting your SEO and enhancing your business name online.
If you're looking to get listed on directories and need some help, Changescape Web can publish your NAP data on high authority websites quickly and efficiently. In fact, you can see how your business is listed using our business listing scan tool. Learn more about our Business Directory Listing services.
Changescape Web is the local area expert for directory listings and local SEO, and we look forward to helping you grow your business online. Contact us today to learn more at 866-999-0671.